SMA Tech Support Centralized in the Online Service Center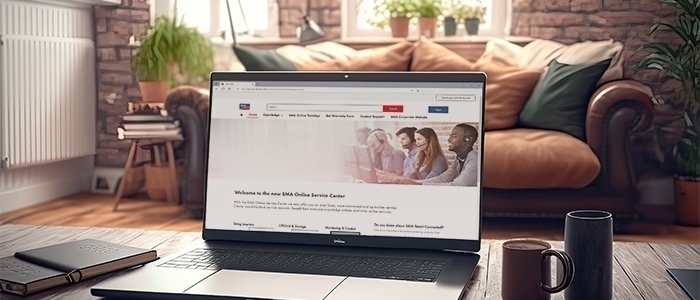 SMA Tech Support Centralized in the Online Service Center
At SMA America, we are constantly striving to enhance your service experience and provide solutions that simplify your interactions with us. We are excited to announce SMA America Online Service Center (OSC) as the online interface with SMA Service!
What is the Best Way to Contact SMA Service?
The SMA Online Service Center (OSC) is here to redefine your service experience. With a focus on efficiency, convenience, and comprehensive support, our revamped OSC offers an array of benefits that will transform the way you engage with our services.
In response to the growing importance of the OSC as the central hub for service support, we want to inform you of an upcoming change. Effective June 1, 2023, we will be retiring the generic email address, Service@SMA-America.com, for service support from SMA America.
This decision is driven by our commitment to enhancing the efficiency and effectiveness of our service experience, with a focus on the OSC. By consolidating our support services within the OSC, we can offer a more comprehensive and streamlined support system.
SMA Online Service Center: Easy Access to SMA Tech Support
With these SMA software updates it now presents users with 24/7 availability, user-friendly registration, comprehensive service offerings, streamlined communication, extensive documentation, and seamless integration, it empowers you to efficiently manage your service operations and access the support you need, when you need it.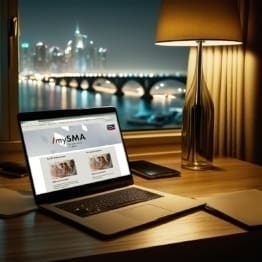 It's important to note that the Online Service Center is just one component of the mySMA Service portal from SMA. Another critical aspect is the Product Registration site. This platform allows installers and system owners to register their products with SMA Service, ensuring accurate tracking of the factory warranty period and providing a space to enter extended warranty codes. The convenience of a single login works seamlessly for both the OSC and Product Registration sites, creating a unified user experience.
By centralizing these services within the mySMA Service portal, we aim to provide installers and system owners with a unified and efficient experience. The OSC serves as a comprehensive service offering, empowering you to track service cases, request rebates or inverter exchanges, sign up for SMA extended warranty, update delivery details, access documentation and support resources, and more. The integration with the Product Registration site ensures a seamless transition between service-related activities and product registration, simplifying your overall experience.
Register to the Online Service Center through mySMA Service Portal
We encourage you to take advantage of the mySMA Service portal and explore the features and benefits of the revamped OSC. Embrace the power of efficiency and convenience as you leverage these tools to enhance your service operations and maximize the value of your SMA products.
SMA Tech Support Centralized in the Online Service Center
https://en.sma-sunny.com/wp-content/uploads/2023/05/MySMA_Social_AS_574534140_1200x1200.jpg
1200
1200
Alexandra Alejandro
/wp-content/themes/enfold-child/images/SMA-LOGO-Color_s-1.png
Alexandra Alejandro
2023-05-22 21:58:29
2023-05-23 00:43:32
SMA Tech Support Centralized in the Online Service Center