SMA named to the Top Products list by Solar Power World
SMA America is proud to have five solutions named in Solar Power World's Top Products of 2022 list. This annual feature identifies the most innovative, efficient, and forward-looking products within the solar industry with special acknowledgment to only a few select winners that make the Editors Pick list each year.  
The new Sunny Boy Smart Energy hybrid inverter made the list for Editor's Picks for its flexible design, functional storage options, and overall attainability for homeowners looking for a renewable energy option. With plans to come to market in 2023, this game-changing inverter will serve as the cornerstone of the SMA Energy System Home and further define SMA as a leader within the industry.  
To read the complete list of Solar Power World's Editor Picks, please click here.  
Also recognized to Solar Power World's Top Products list were the following SMA products:  
2022 Top Solar Inverters and Power Electronics:  
Hybrid Inverter: SMA Sunny Boy Smart Energy  
At the heart of the SMA Energy System Home is the new, ground-breaking Sunny Boy Smart Energy hybrid inverter. Coming to market in 2023, this new system enables both immediate energy use and storage in one single device, with three modular backup options that deliver greater electricity reliability. With its high-speed battery charging capabilities to its easy installation and handling, this newest offering will provide a capable, flexible solution that empowers homeowners to take control of their energy.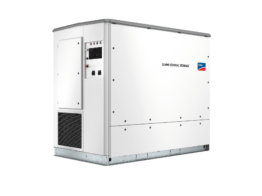 Central Inverter: SMA Sunny Central UP  
The most powerful system for large-scale PV power plants, the Sunny Central UP, delivers up to 4600 kVA and typically requires fewer inverter units. The benefit of this innovative design is that it offers significant savings in transportation, assembly, commissioning and service. True 1500 V technology and the intelligent cooling system, OptiCool, ensure smooth operation even in extreme ambient temperatures as well as a long service life of 25 years. 
2022 Top Solar Storage Products:  
Energy Storage System: SMA Sunny Central Storage  
The SMA Sunny Central Storage is the main component of the SMA large-scale solution for integration of storage systems into the utility grid or self-sufficient off-grid systems, while ensuring maximum stability. Offering multiple applications with a full power class lineup, Sunny Central Storage allows for more efficient and flexible system design for battery power plants. For those looking for higher output power and short-circuit current contribution, the UP-XT product line offers extended grid-feed power.   
2022 Top Solar Software & Monitoring Products: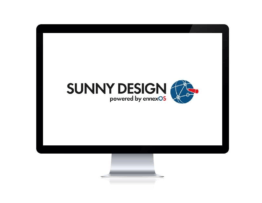 Design Software: SMA Sunny Design  
SMA Sunny Design makes designing PV systems convenient, productive and uncomplicated. Within minutes of submitting initial project information online, the optimal system configuration will be produced allowing solar power professionals and plant designers a comprehensive guide. This tool is free to use, enables flexible design options, provides technical testing details and an overall evaluation of the systems' efficiency.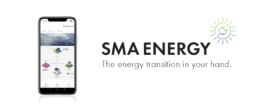 Consumer-Facing Solar Software: SMA Energy App  
The SMA Energy App offers customers a perspective on both their solar power generation and usage while giving responsive recommendations for economical energy supply management. With up-to-date forecasts on solar power production to insights into optimization usage, the SMA Energy app provides one single resource to aid in energy transition, all from the palm of your hand.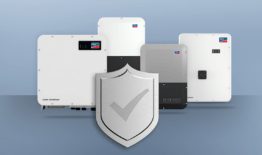 Solar Storage and Monitoring: SMA Smart Connected  
SMA Smart Connected is a proactive, premium monitoring service to help deliver reliable system performance over the product life. This is a free and automatic service that comes standard from SMA. Should a fault be detected, the system will identify the cause and error analysis, while simultaneously starting the replacement process. This allows installers to provide targeted customer service, while saving time, cutting costs and minimizing system downtime.   
https://en.sma-sunny.com/wp-content/uploads/2022/12/SPW_TopProducts2022_SBSE_1200x1200.jpg
1200
1200
Alexandra Alejandro
/wp-content/themes/enfold-child/images/SMA-LOGO-Color_s-1.png
Alexandra Alejandro
2022-12-08 22:34:53
2023-07-28 00:08:31
SMA named to the Top Products list by Solar Power World