Latest SMA Solutions Highlighted in Solar Inverter Buyer's Guide
Latest SMA Solutions Highlighted in Solar Inverter Buyers Guide
The Sunny Tripower X, Sunny Tripower CORE1 and Sunny Boy Smart Energy were showcased in the 2023 Solar Builder PV Inverters Buyer's Guide. Every year, this digital handbook presents a compilation of the most innovative energy products available on the market.
SMA Sunny Tripower X
The Sunny Tripower X is the newest generation of commercial solar energy solutions and a core part of the trusted SMA Energy System Business. This solar inverter's design allows small-to-medium-sized companies to meet their energy needs today and into the future. · The Integrated System Manager is a comprehensive solution to monitor and control up to 5 inverters, with a maximum capacity of 150 kVA.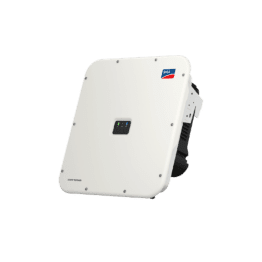 Efficient energy management is achieved with remote access from Sunny Portal powered by ennexOS and features SMA Dynamic Power Control.
Each inverter is built with an integrated SunSpec PLC signal for module-level shutdown and advanced DC AFCI protection, with optional DC type 2 and type 1+2 surge protection.
Peak returns are achieved with three MPP trackers for flexible array design, SMA ShadeFix string level optimization and the upcoming integrated I-V curve diagnostic function.
The system also includes SMA Smart Connected proactive monitoring and service solutions, and the SMA ennexOS cross-sector energy management platform, making it a centerpiece of the proven SMA Energy System Business.
Explore more on the Sunny Tripower X!
SMA Sunny Tripower CORE1
The Sunny Tripower CORE1 is the first free-standing solar string inverter. Its design enables significant cost reductions in logistics, materials, labor and service, making it a highly versatile and cost-effective commercial solution for rooftops, carports, ground mounts and legacy solar projects.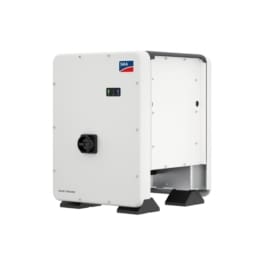 This solution functions as a commercial photovoltaic inverter, offering various features such as advanced string monitoring, intelligent IV curve diagnostic and SMA Smart Connected.
It has been recognized as the first commercial system to comply with UL 3741 PV Hazard Control for NEC 690.12.
It facilitates module-level rapid shutdown compliance to 2017 NEC through integrated SunSpec PLC signal.
ShadeFix optimization boosts energy production, while SMA Smart Connected, Sunny Portal and SMA's Online Service Center ensure automatic and proactive service support.
Find out more about the Sunny Tripower CORE1.
SMA Sunny Boy Smart Energy
The Sunny Boy Smart Energy is a hybrid inverter system that will be launched in mid-2023. As the heart of this new solution, it will enable both immediate energy production and storage in one single device, delivering greater energy security.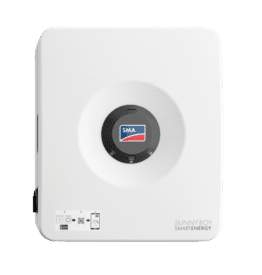 It is a 2-in-1 solution that offers power class options ranging from 3.8 to 11.4, with a modern, modular design that is smaller, lighter and more functional.
The system is equipped with an Integrated System Manager that allows for the management of up to 3 inverters and batteries.
It offers three modular backup options for homeowners to choose from, providing energy security choices with or without a battery.
With the SMA 360° app, installation is easy and intuitive, saving time and money.
Learn more about how the Sunny Boy Smart Energy.
Thought Leadership
Included with the buyer's guide is insightful advice from an array of solar experts, including SMA's Vice President Home Segment, Nhan Pimentel, who shares focus and perspective on the customer approach and its importance in the development of product solutions.
"This year, we see a tremendous focus on the importance of a complete solution for residential customers and with that, are putting emphasis on education, training and support that is needed to ensure a seamless experience for the end-user." said Nhan Pimentel, VP Home Segment.
We invite you to take a closer look at the entire Solar PV Inverter Buyer's Guide 2023.
Latest SMA Solutions Highlighted in Solar Inverter Buyers Guide
https://en.sma-sunny.com/wp-content/uploads/2023/04/SolarBuilder_BuyersGuide_Home_SocialPost_v1.jpg
1200
1200
Alexandra Alejandro
/wp-content/themes/enfold-child/images/SMA-LOGO-Color_s-1.png
Alexandra Alejandro
2023-04-20 19:39:43
2023-04-27 03:46:04
Latest SMA Solutions Highlighted in Solar Inverter Buyer's Guide